Can you believe we're already half way through December? As we approach the holiday season, we just wanted you to know that we're grateful for our supportive community.

Here's this week's TLDR on the Monaverse!
We've extended the deadline for our $2.5k for the Live Stream Challenge with Livepeer 🎉

Create a short video of you, using Mona's new Livestream feature.
Tweet your video and tag @monaverse on Twitter with the hashtag #MonaLiveStream to enter.
Learn more about how to livestream on Mona here: https://docs.monaverse.com/use-mona/own-a-space/video-livestream-using-obs-studio
Don't have a space? We got you, check out the link here to find a template for your use by just grabbing the 'Cinemona space playground' files: https://docs.monaverse.com/build-opportunities/stream-challenge?
Deadline: Submit your stream by December 21st at 11:59pm for a chance to win
---
7 days left in the Mona Advent Calendar 🎁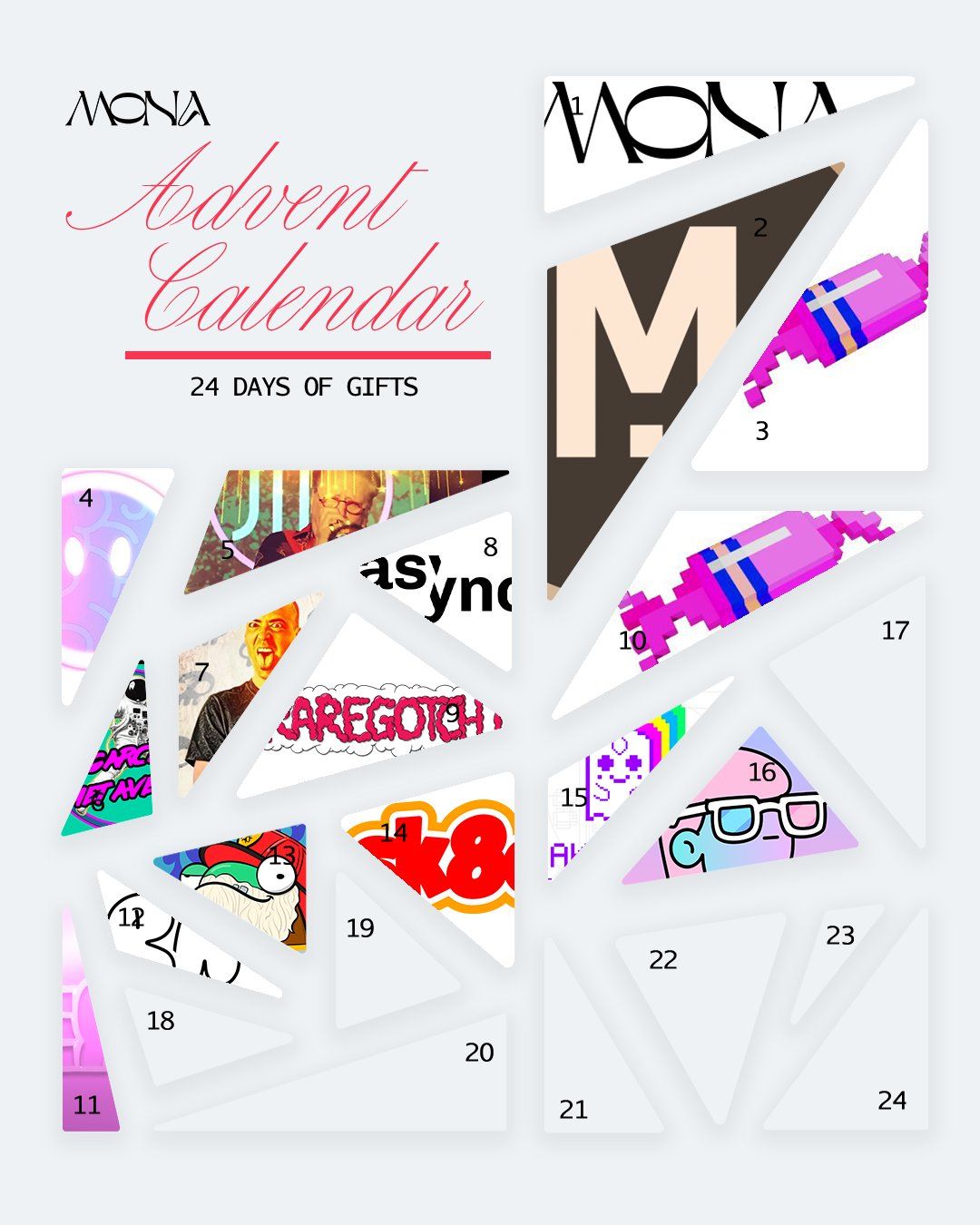 This holiday season, we've teamed up with 24 sponsors to bring special prizes to our community! Everyday between 1-2pm ET now through Dec 24, hop into the event space to claim that day's prize and sign the guest book through the banner in the space!

Each time you claim will count as an entry into the grand prize announced at the end of the month 🏆
---
Phase 1 & 2 of our inaugural Avatar Collection is SOLD OUT! 🎉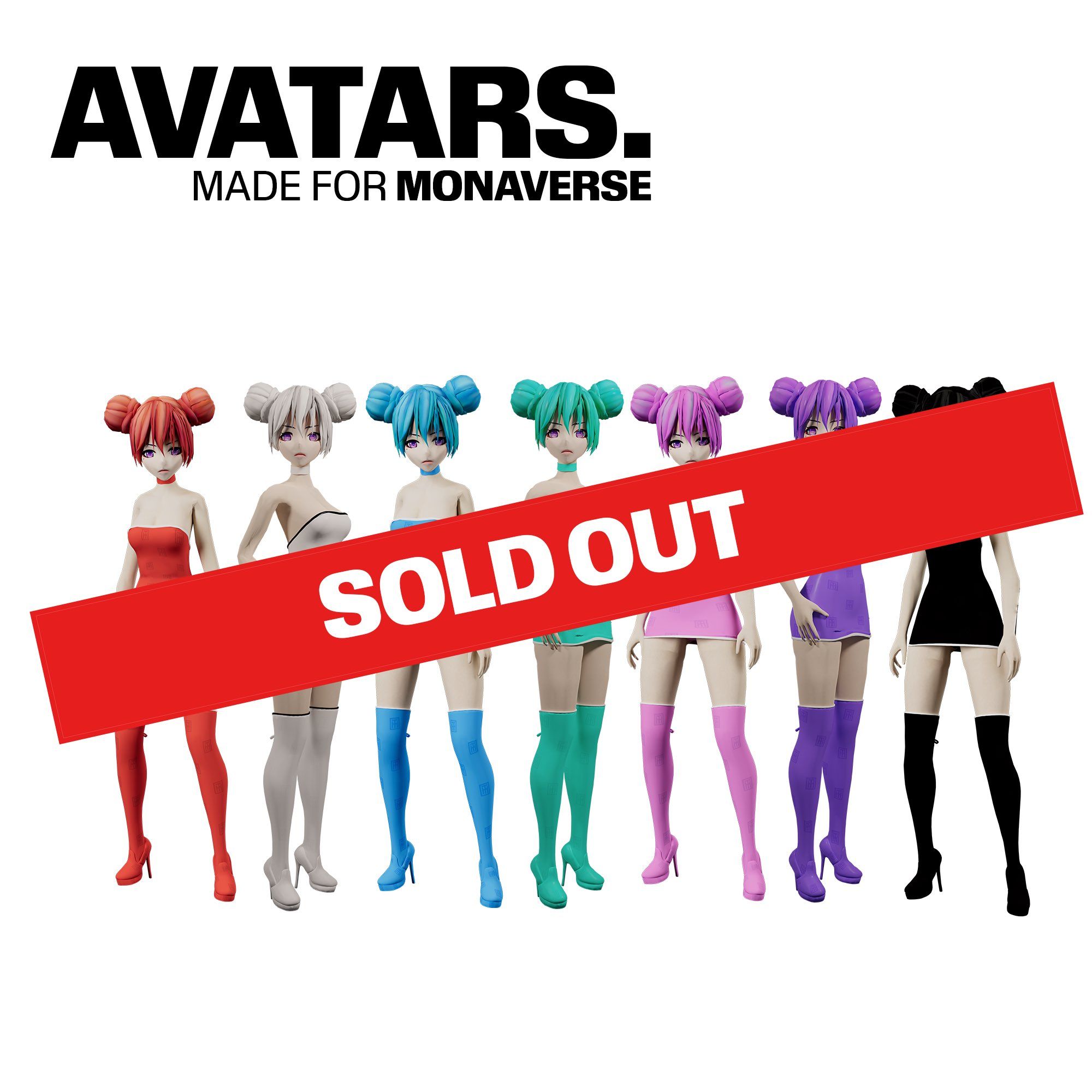 Congratulations to all of our amazing artists! If you haven't had the chance to check out all the avatars, you can view them here:

✨MonaClaw (5 Avatar Series) by NeonGlitch86
✨Indigo Thornbug by Metageist
✨Harry by Rutger Van Der Tas
✨Anonymous Official by Mlibty
✨Mmadu by Osinachi
✨Stree by Mehak Jain
✨Babydoll Collection by Tangpoko
---
Submit your VRM Avatar to drop on the Mona Marketplace 👽
You can now upload your custom VRM Avatar on the marketplace to mint, sell & use.
We've updated our specs for uploading and minting your VRMs here:  https://docs.monaverse.com/avatars/creating-vrm-avatars/getting-started-with-vrm
If you submitted to our VRM Challenge, or have created a new VRM, submit them for QA here: https://airtable.com/shrMws20IP6jjnjgJ
---
XCOPY's Bar was PACKED🥃
To celebrate Grifters anniversary release on Async's Blueprints, @NeonGlitch86 and @EclecticMethod threw a rager in The Bar.
While not all grifters could get in to the Bar yesterday due to a strict bouncer and Metaverse fire code, we are currently working on multiplayer improvements to unlock further capacity and reliability in future events. This will be release in the coming weeks.
---
Upcoming Events 📆

🎨 Live Multi-Brush Paintathon Hosted by Hazel -  12/17 @ 11am ET
A group live VR painting in multi-brush (multiplayer tilt brush) for our livestream. Anyone with a headset can join! We will mint the resulting piece/s with proceeds going to the wallets of those who participated. Want to join? Download Multi-brush on your headset! Get more info on our Discord.
👨‍🎨 Mona Mondays with Tyspectives - 12/19 @ 3pm ET
Join us for our very last Mona Mondays of 2022! We will feature a prolific panel of speakers regarding artist royalties in 2023 & beyond. Set your reminder & stay tuned for details.
Set your reminder here.
❄️ Variety Verse 4: Holiday Edition - 12/21 @ 8pm ET
We're celebrating the holidays with a special karaoke edition of Variety Verse. Grab your nog & cider and come sing your favorite tunes as on-key or off-key as you wish - we won't judge! 😉
Set your reminder here.
---
Stay up to date with all the latest Mona news, IRL and virtual events, product updates and more - make sure to subscribe to the blog or to our newsletter emailing list here.