Mona's Builder Spotlight Series highlights the incredible world builders in our community. Each builder's journey to Mona is unique and meaningful. Our goal is to celebrate the diversity and individuality of our community.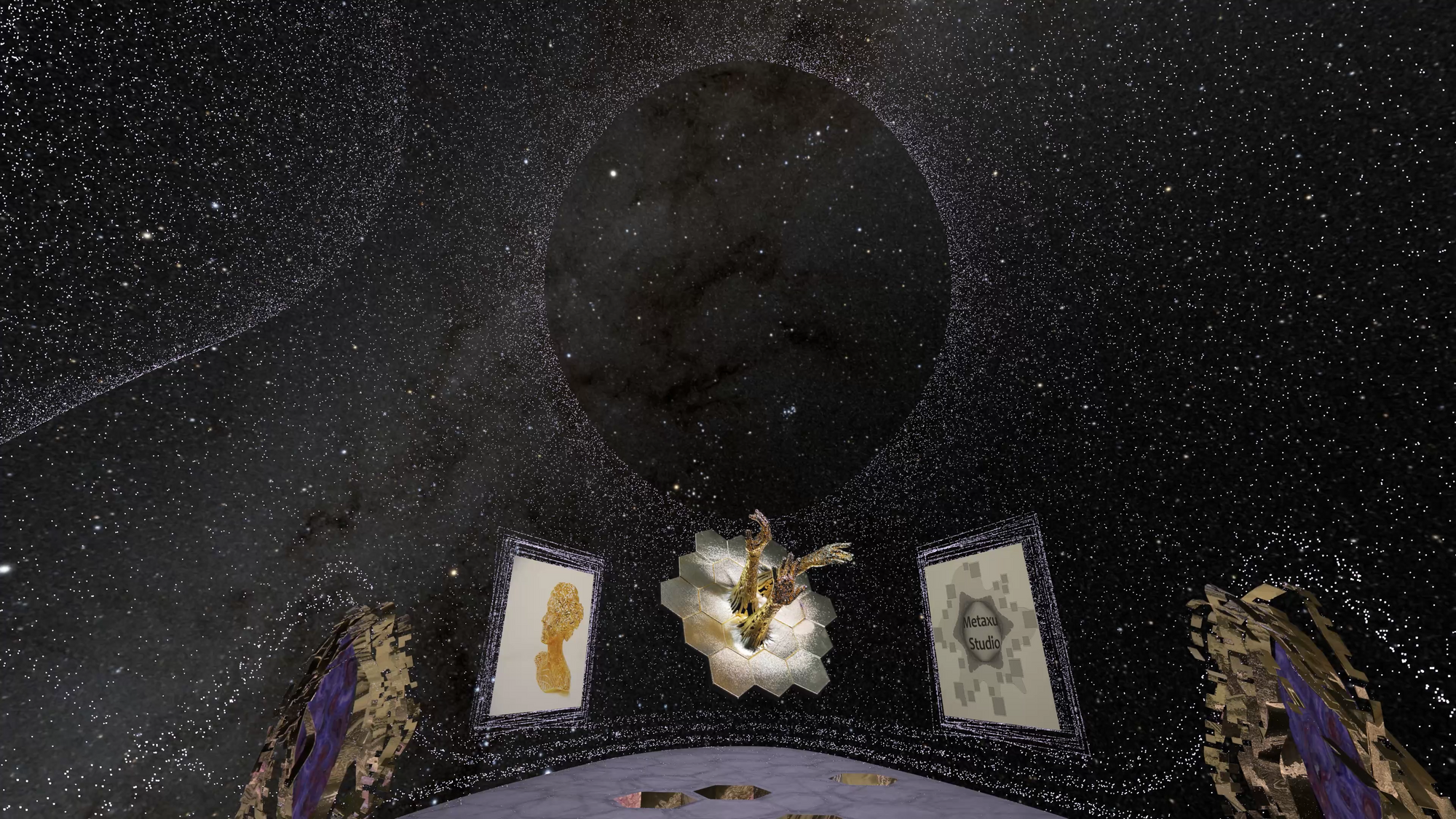 "I draw inspiration from science and technology and enjoy finding exciting ways to combine them with fine art."

Meet Brooklyn-based conceptual artist and Mona builder, Ashley Zelinskie. A graduate of Rhode Island School of Design, she has been featured in Vice, Brooklyn Magazine, the New York Times and Hyperallergic. Her work forms part of the permanent collection of the US Department of State Art in Embassies Program, has been exhibited at Sotheby's New York and most recently the ArtScience Museum in Singapore.
As an artist, Ashley sets out to aid in the process of translating our vast history into an eternal and universal language, while focusing a lens on our place as a small part of a larger whole.

Ashley became a Mona builder during Mona's Renaissance Buildathon. Her incredible space, Unfolding of the Universe was a collaboration with Metaxu Studio. This metaverse tribute to the NASA Webb Telescope took home both a Creator and Interactivity Award from the competition.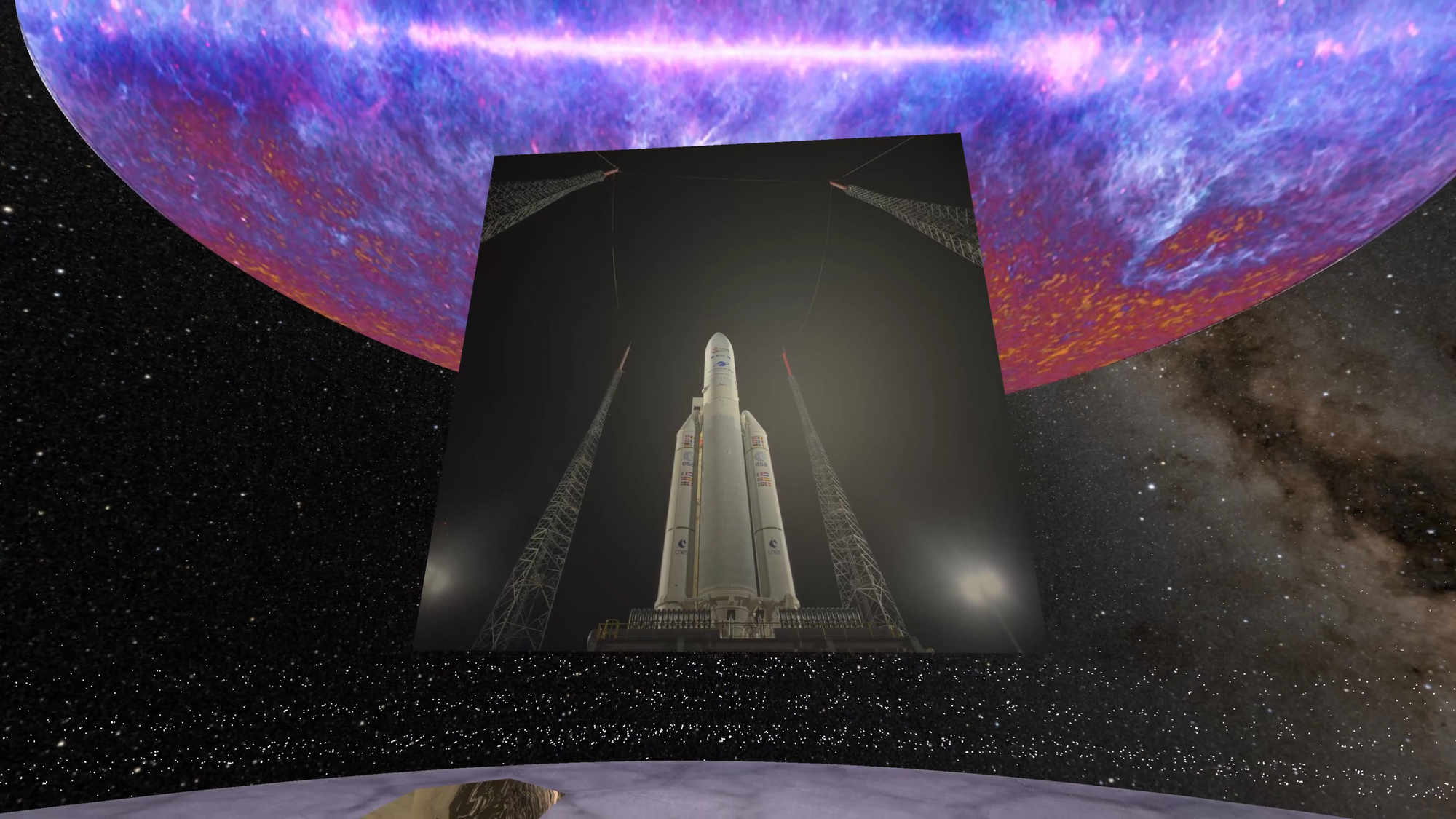 "The best part about working with scientists and engineers is the endless well of new discoveries and inventions."

"Unfolding the Universe: A NASA Webb VR Experience" is a work created in commemoration of the launch of the James Webb Space Telescope and in coordination with the James Webb Space Telescope team. The initial launch of the telescope came head to head with COVID-19 restrictions at the time; Ashley says she worked closely with Maggie Masetti at NASA to create a Webb experience that could be viewed entirely remotely by the public. This was the genesis of her first virtual reality artwork.
This space combines a point cloud architectural exterior with gold hexagonal tile flooring, all situated in the vastness of space. The architecture features several wings surrounding a central atrium, allowing for intimate encounters with the Webb team portraits, and one wing was purpose built for hosting VR events with the Webb team members.
Ashley tells us she is "currently working on cloning [her] NASA Webb experience and clearing out the NASA portraits to be replaced by portraits of ESA (European Space Agency) portraits." She says the telescope was a team endeavor and "a testament to international collaboration."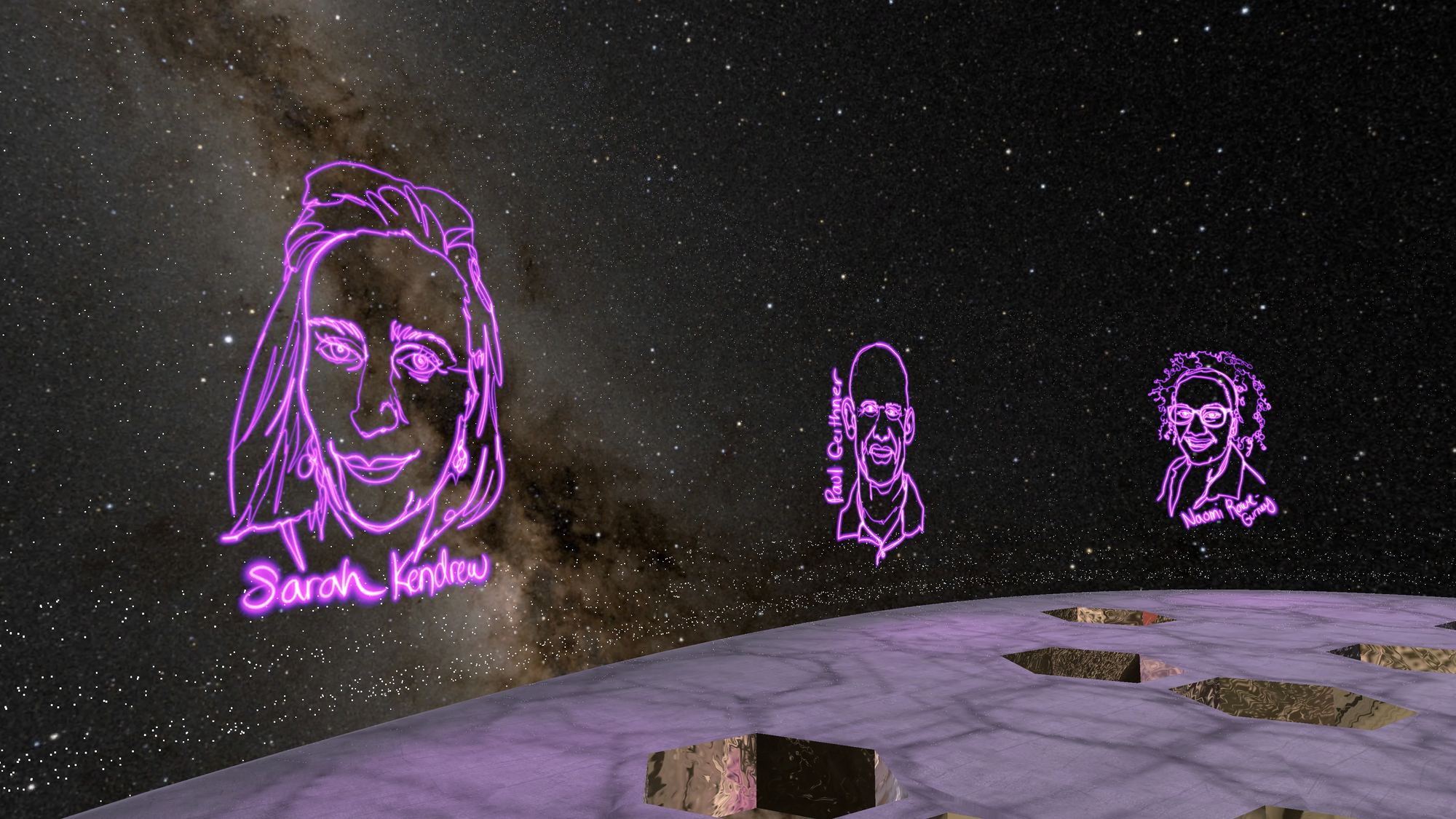 "My favorite part of being a Mona builder is being a part of this community and watching the platform evolve."

Ashley's advice for Mona builders just starting out is to get involved in the discord and interact with the community. She attests to the quality of the Mona community expressing that builders are "knowledgeable, friendly, and genuinely want to help you succeed with your build."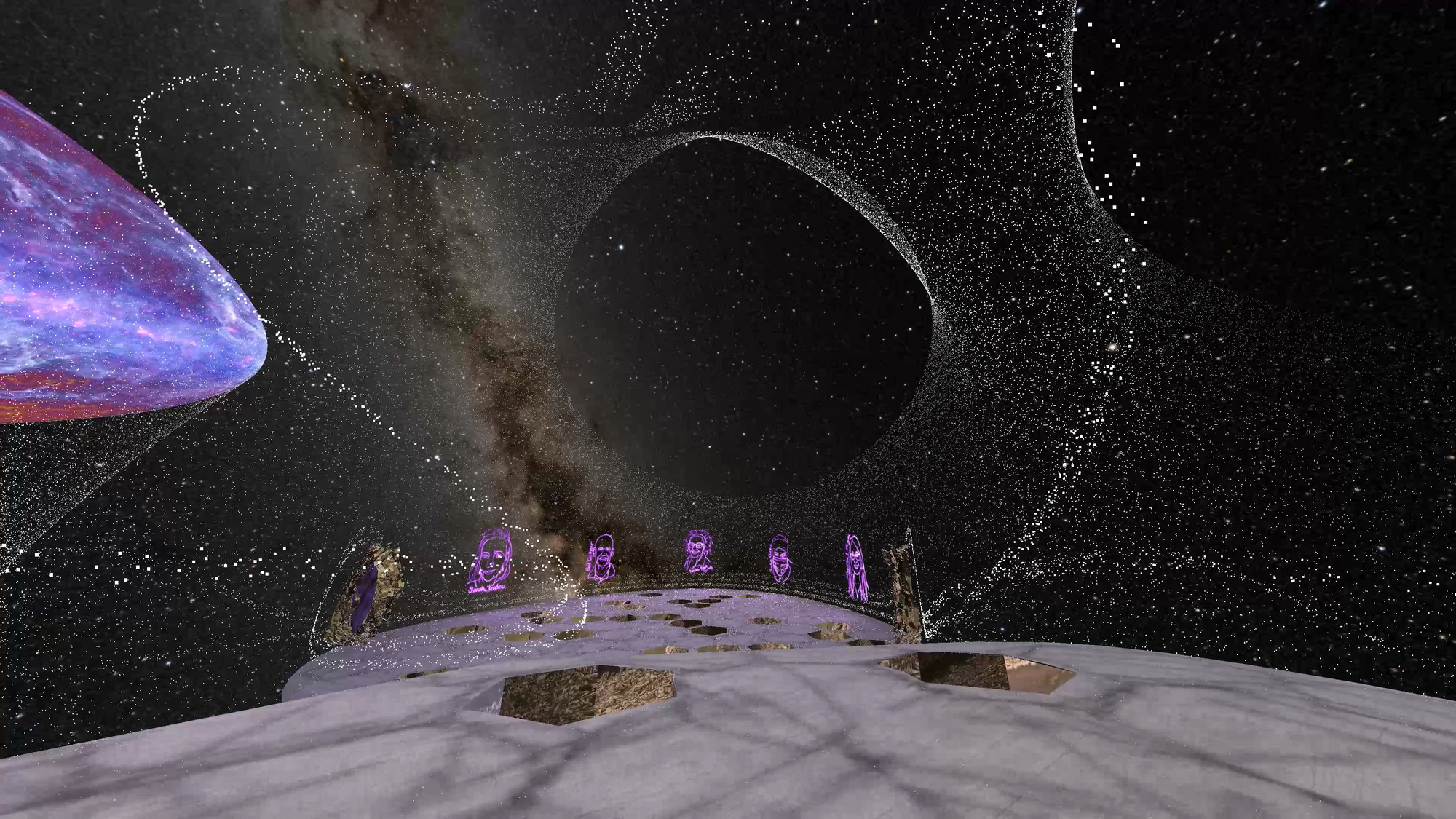 Experience Ashley's Mona space: https://monaverse.com/spaces/unfolding-the-universe/details
Follow her on Instagram: https://www.instagram.com/azelinskie/
Follow her on Twitter: https://twitter.com/azelinskie
Interested in building on Mona? Learn more and register here!