Digital artist and event organizer Tangpoko is best known for her Babydolls and Dollhouse Night Club parties on Decentraland. These popular events feature live DJ sets and club-like atmospheres.
Tangpoko's Babydoll avatars showcase her classic Babydoll dress, a wearable that represents love and togetherness. We spoke with Tangpoko to learn more about the Babydolls and her work.
How do you bring the party to the Metaverse?

Our parties have everything you'd expect at an awesome rager in the real world! Great music, lots of twerking, and an amazing community of great people coming together to have a good time.
It all started about a year ago. My best friends and I wanted to support the creators we admired, so we formed a group called the DCL Babydolls. We started dressing up together and hopping around to different virtual parties and venues. Our collective started to build a name for ourselves. So we opened a club called Dollhouse and the rest is history!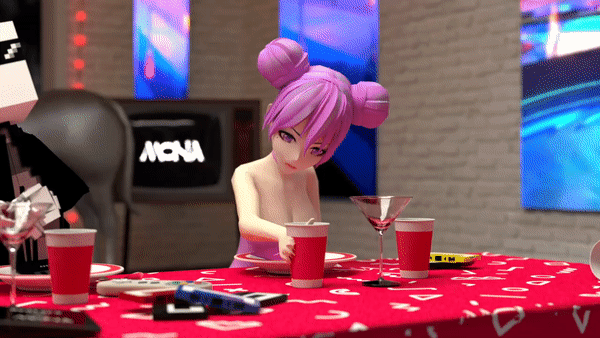 What does this platform allow you to do as an artist?

As the metaverse grows, we want to spread the babydoll movement all across the virtual world. Thanks to Mona, we are one step closer to doing that.
There are lots of reasons why we chose the Monaverse as our next destination. The Mona platform has a gorgeous aesthetic. Once we launch our new Dollhouse location in Mona in 2023, we'll be able to create experiences and builds like never before.
I'm also excited about the new people and collaborations that this platform will unlock for me. Over the last year, I've admired Mona's growing community of creators from afar. I can't wait to meet you guys and create amazing stuff!
Describe some of your favorite collabs.

When Pernod Ricard asked the Babydolls to bring our party vibe to the Absolut X Coachella activation in Decentraland last Spring, we jumped at the chance. The six day event was a celebration of three of our favorite things: art, fashion, and music!  Best of all, the metaverse party was streamed live into Coachella on a 20-foot projection screen. Bringing people together is what the Babydolls do best, so we really loved being able to party with the IRL festival crowd every night!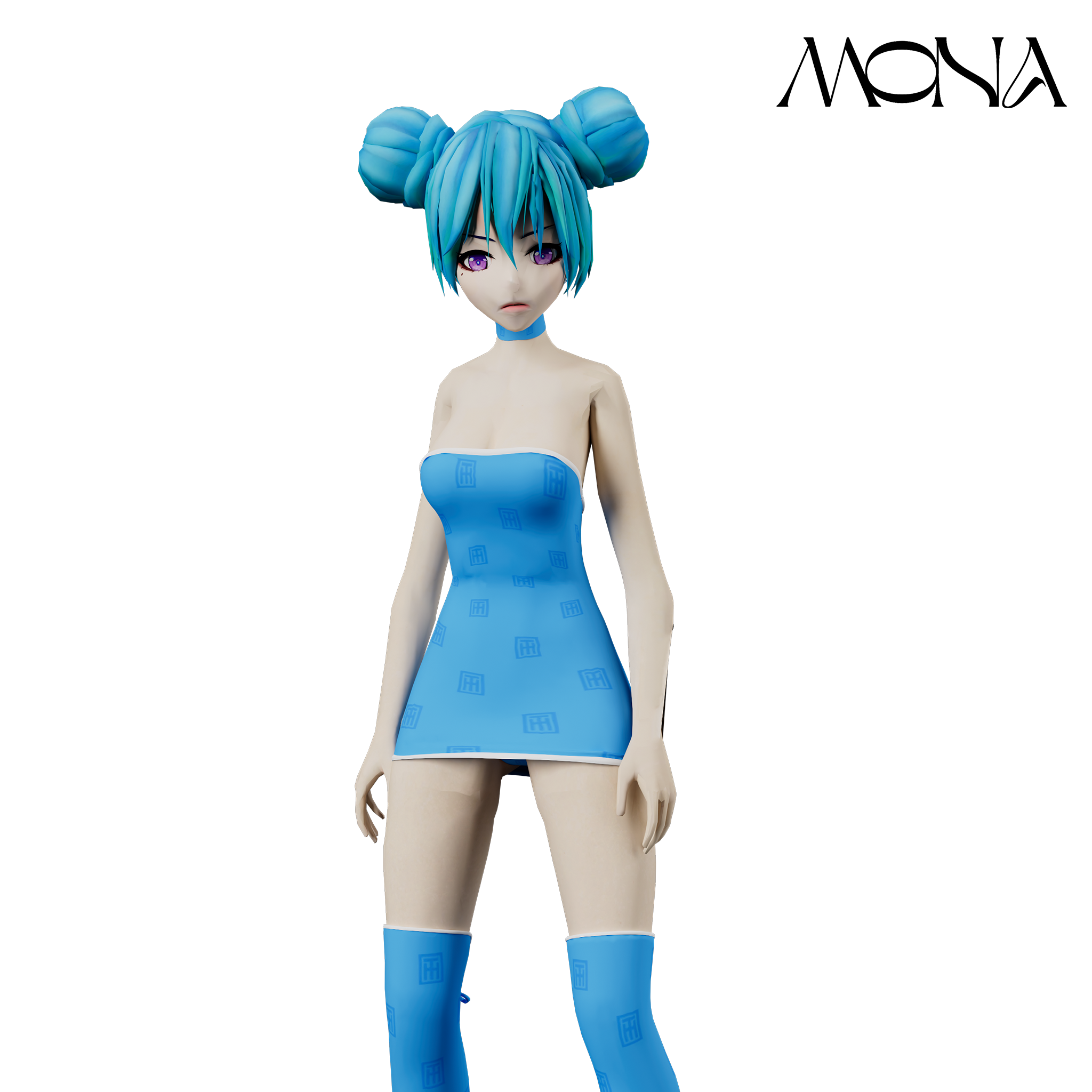 Tell me about your Babydolls. How do they encompass your style?

When I first entered the metaverse, it was a solo experience. It wasn't easy finding people to connect with, so I spent the first six months exploring on my own. During this time, I noticed there were very few wearables for female avatars. I wanted to wear something pretty and feminine, so I designed the Pink Babydoll Dress in DCL in December of 2021. The community loved it!
I was able to meet amazing people in this outfit. As we got to know each other, we realized that we had a lot of shared goals, like promoting creativity and onboarding newcomers. The dress represents love and togetherness.
The Babydoll avatars we designed for Mona are similar in look and feel, and they come in six additional colors. Collectors can choose a unique version of the classic babydoll dress, bringing their own personal style to the classic fit.  
What do you want a collector to experience with a Babydoll?

As a Babydoll, I want girls to be able to walk into any Mona space feeling like a supermodel. Even more importantly, though, I want them to feel like they're part of the Babydoll Family, and that any Dollhouse in any virtual world is a place they can call home.
---
Collect the Babydolls here:
Babydoll Red
Babydoll White
Babydoll Blue
Babydoll Mint
Babydoll Pink
Babydoll Purple
Babydoll Black
Follow Tangpoko on Instagram: https://www.instagram.com/dcl.tangpoko/
Follow Tangpoko on Twitter: https://twitter.com/tangpoko