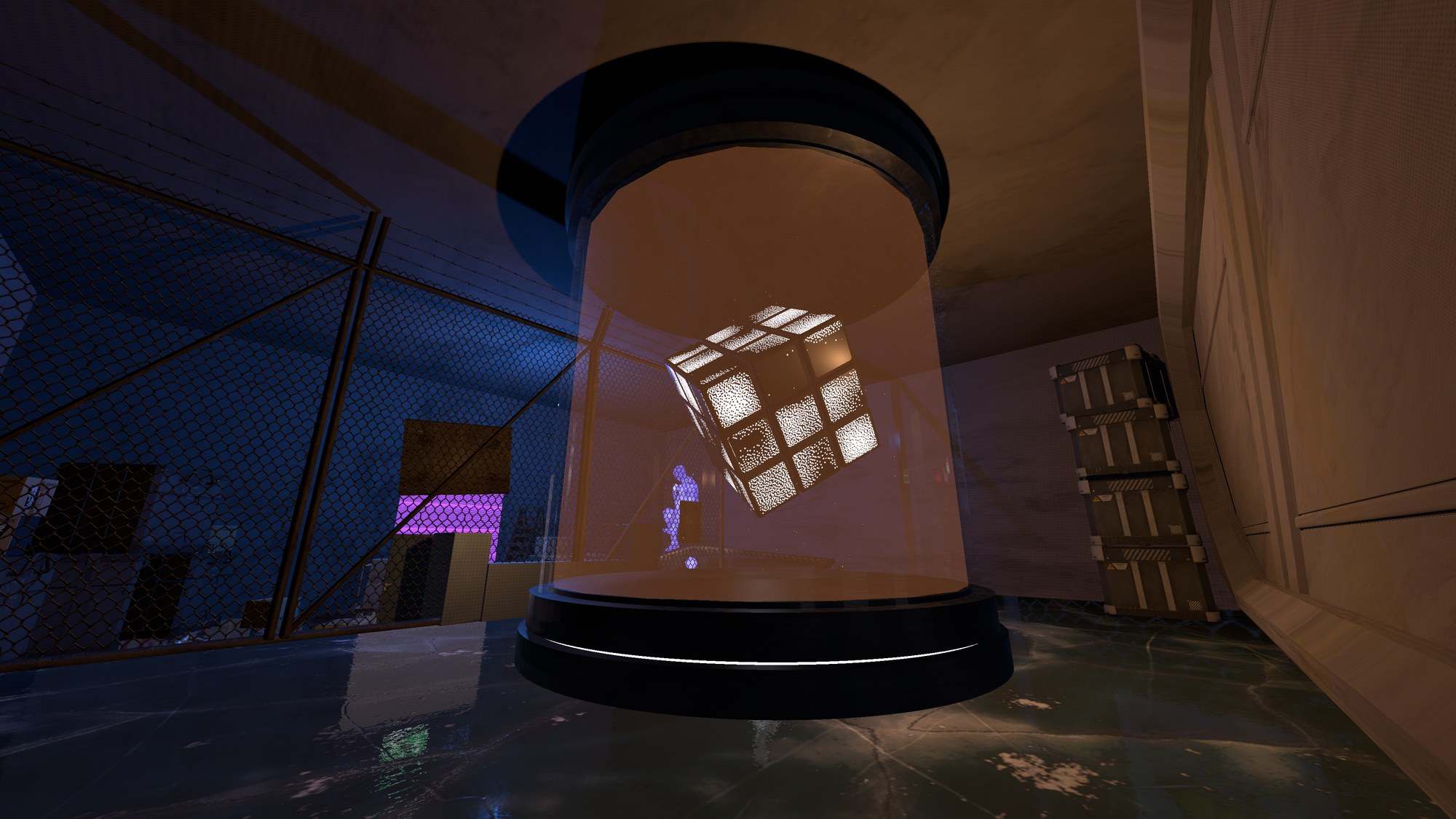 "I am building one story with Mona on top of Mona."
Drawing inspiration from the meta approaches of the greats before him like Marcel Duchamp and Virgil Abloh, "Kuno Left the Lab" is the brainchild of Kuno Fell Asleep. When creating this digital environment that iterates upon itself, Kuno Fell Asleep led with the question, "Wouldn't it be interesting [if] the default avatars [Mona users embody] are produced in [the] space?" With that, Kuno has created a virtual destination that pushes the boundaries of digital identities.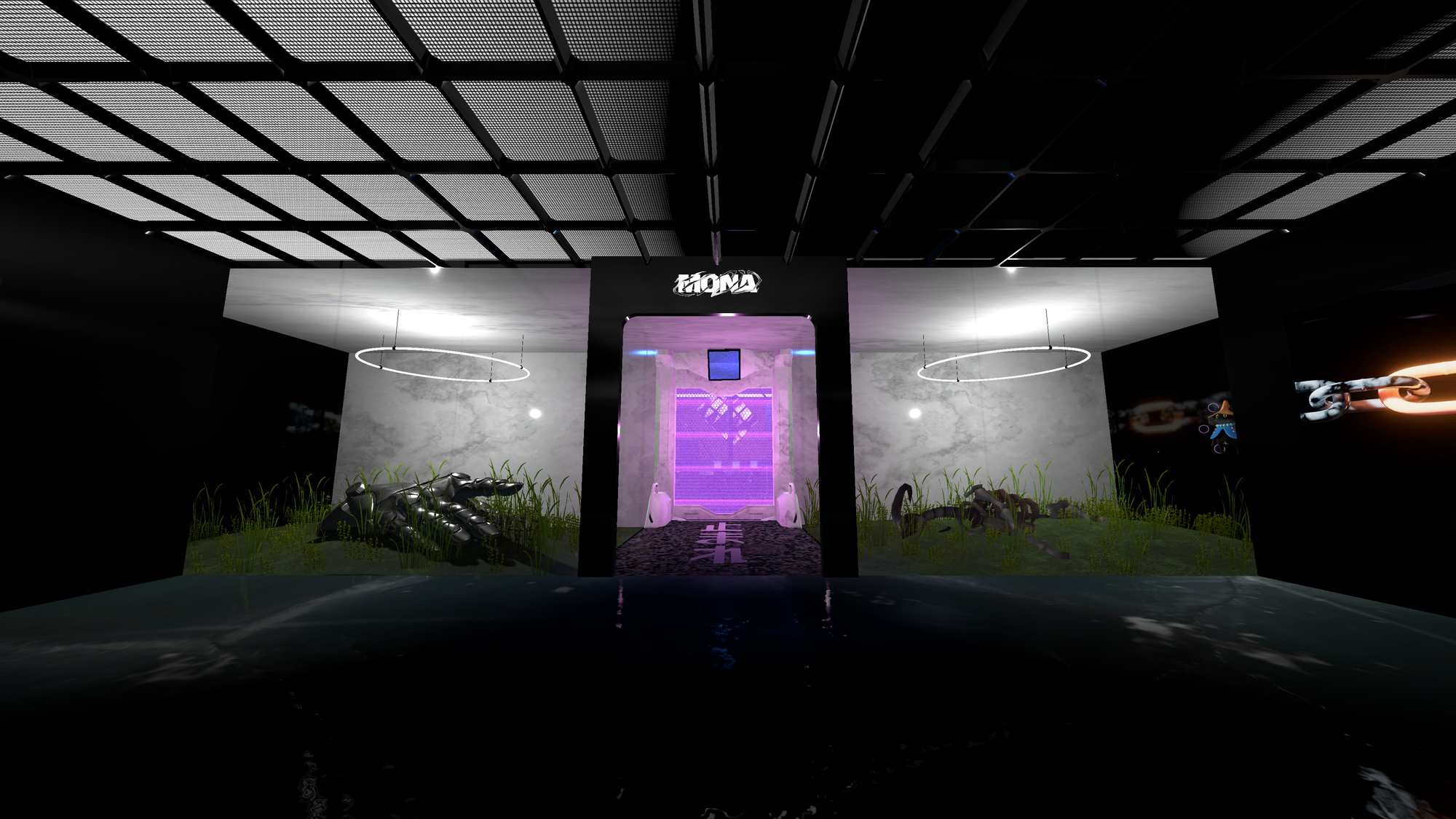 Upon entering "Kuno Left the Lab," visitors are dropped into an entrance room which exhibits a collection of nine digital assets created by the artist in 2021. On the table lies a collection of digitally rendered IRL magazines featuring Kuno over the past few years. Lab visitors are invited to cautiously explore their way through the gate at the end of the room marked "止まれ(STOP)" to find the second lab room. The centerpiece of this room, an enormous cube, is actually a work done by the artist well before the inception of this digital space. Titled, GENESIS, this cube is a digital work produced by the artist on SuperRare. The version of this cube in "Kuno Left the Lab" is a baby version of the more evolved piece available on SuperRare. Breaking the boundaries of space and time, Kuno Fell Asleep bends the nature of reality with this storyline.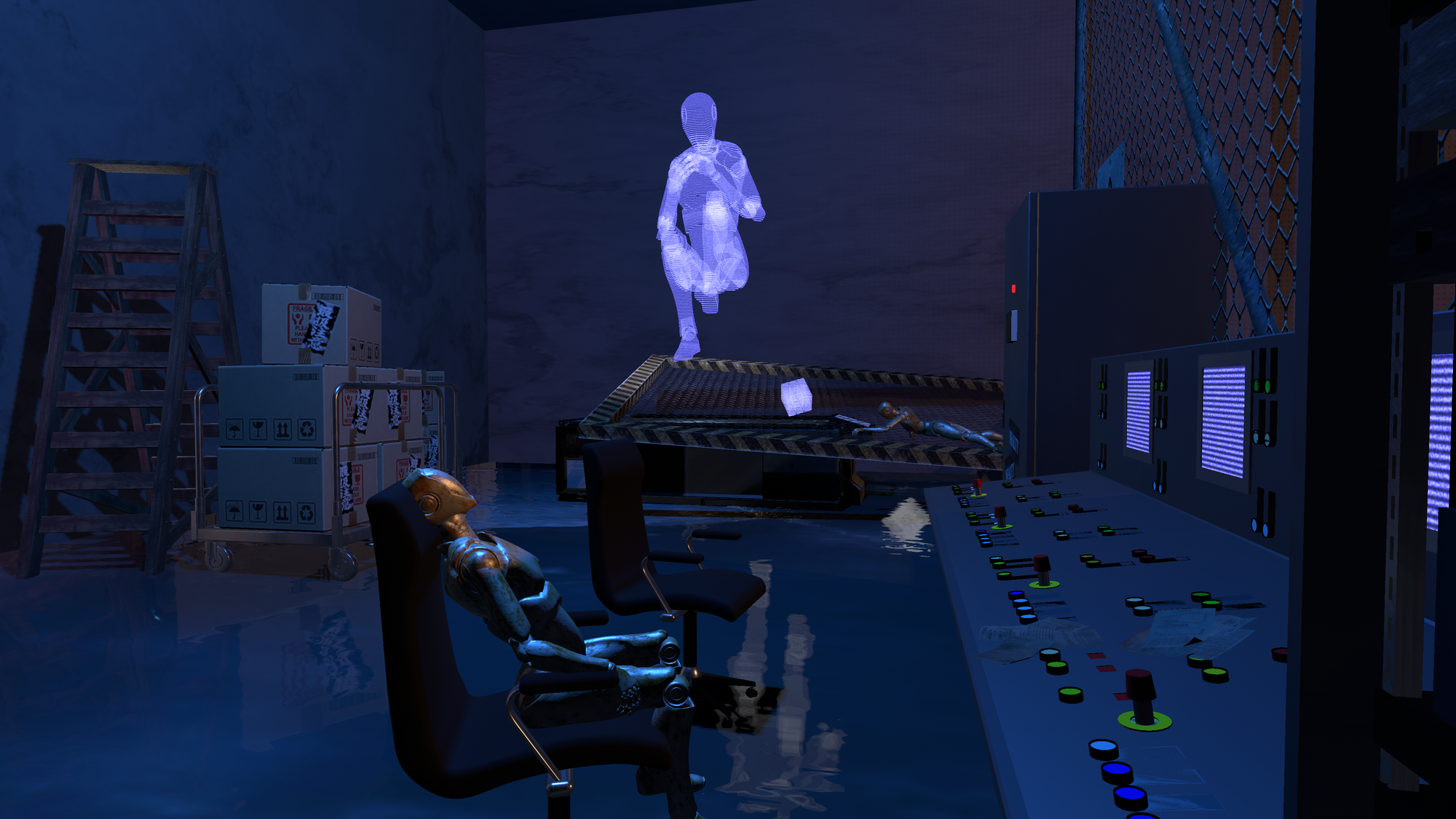 In this room of the lab, visitors find themselves in the midst of an evolving tale…
The avatar replication experiments have always failed, but the failed avatars have become self-aware and started working to produce perfect duplicates of themselves. Against all odds these trials have succeeded, creating successful duplicates… however by the time their creations come to life the initial avatars are already gone.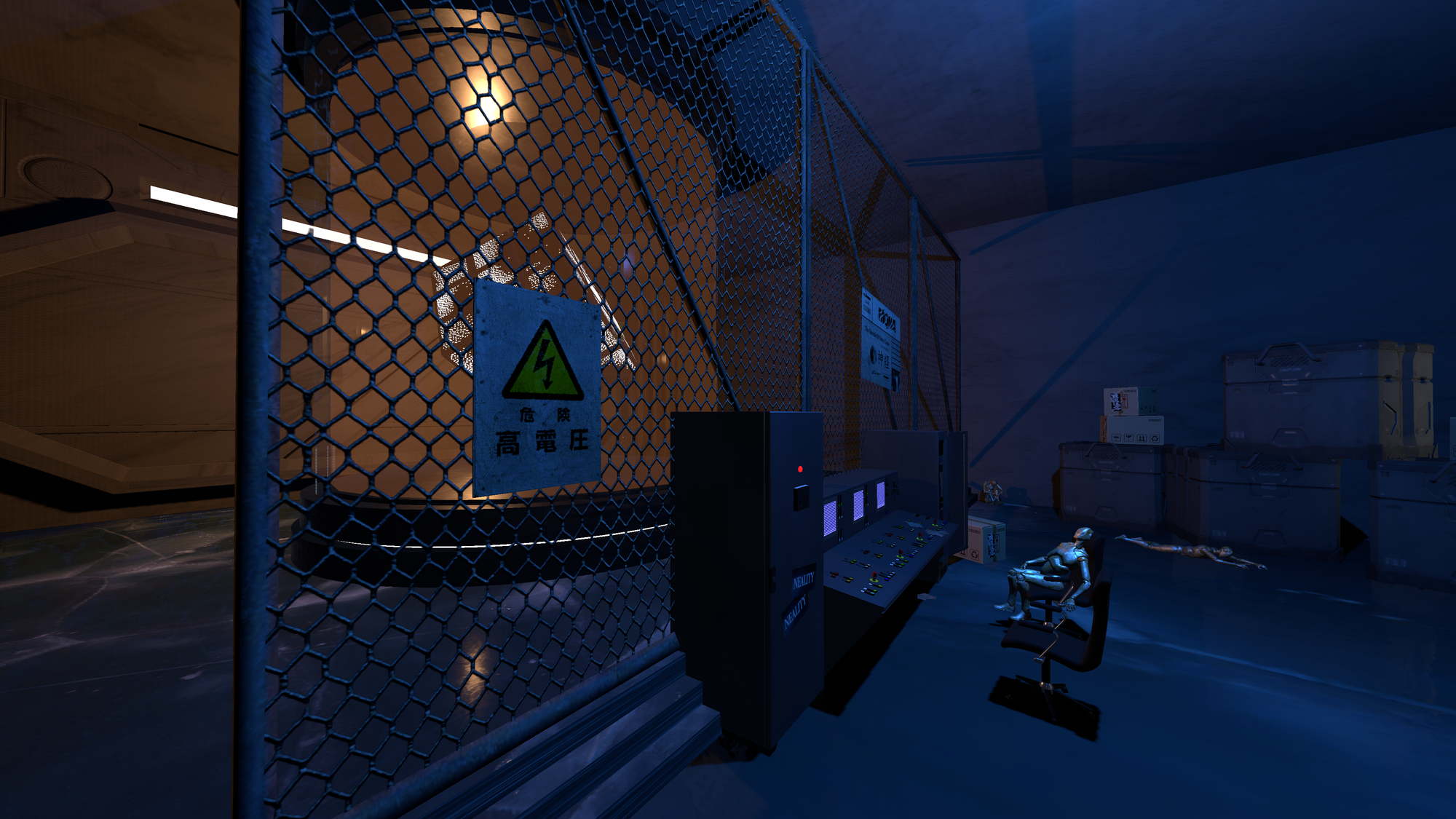 Kuno Fell Asleep shares with us that this lore is inspired by the 1998 film, "Pokémon: Mewtwo Strikes Back!" in which researchers attempted to create copies of humans and Pokémon using fossilized Mew tails. He tells us "What happens after this is the runaway of the Baby Cube and the beginning of Genesis, but no one knows yet what process it will go through and what will happen."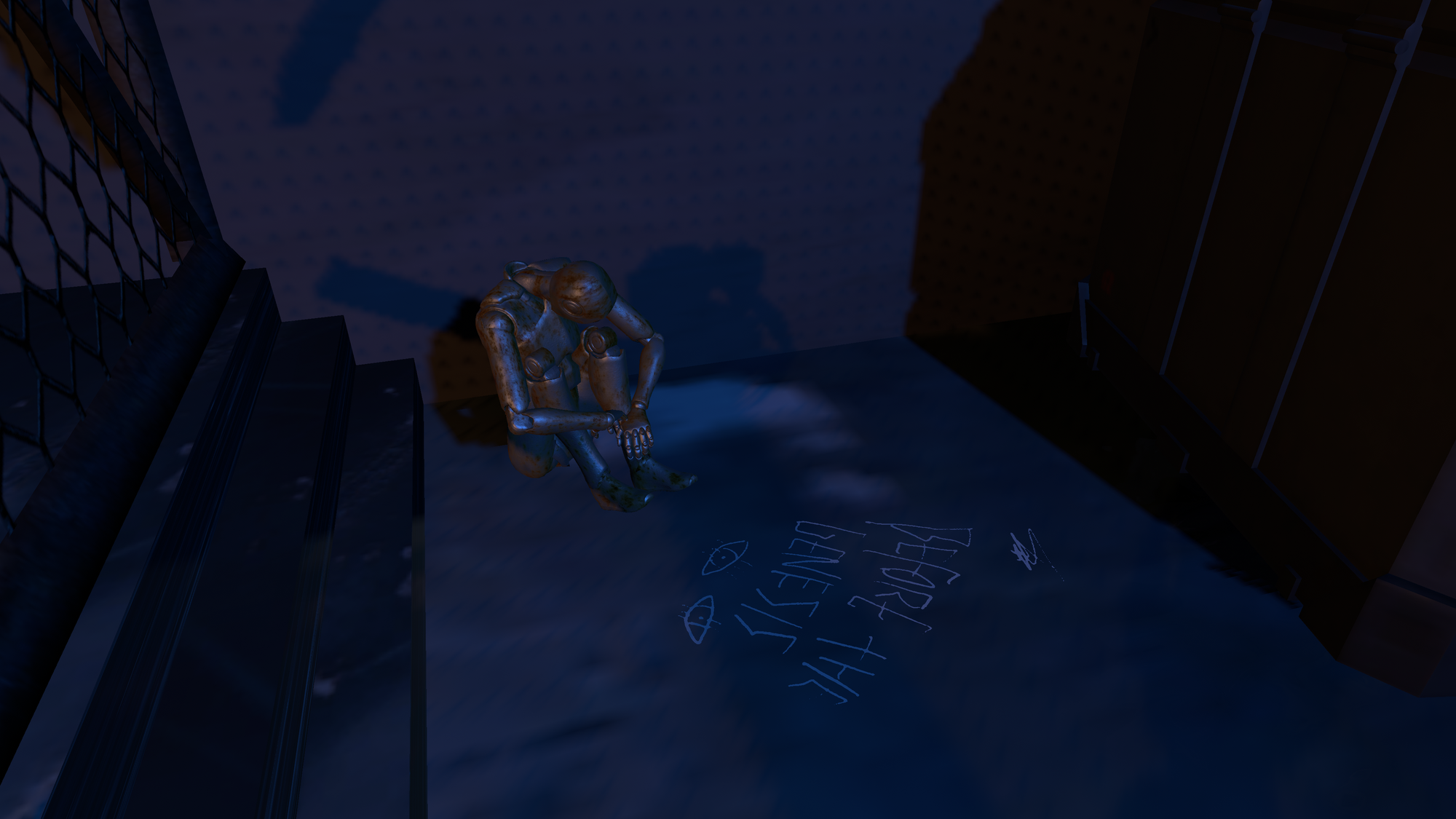 The most recent addition of this multifaceted environment to the Mona Marketplace, is The Researcher Avatar. This Avatar is based on one of the researchers who worked at Kuno Left the Lab prior to the experiments.
Be a part of Kuno's story. Experience Kuno Left the Lab and purchase The Researcher only on the Mona Marketplace.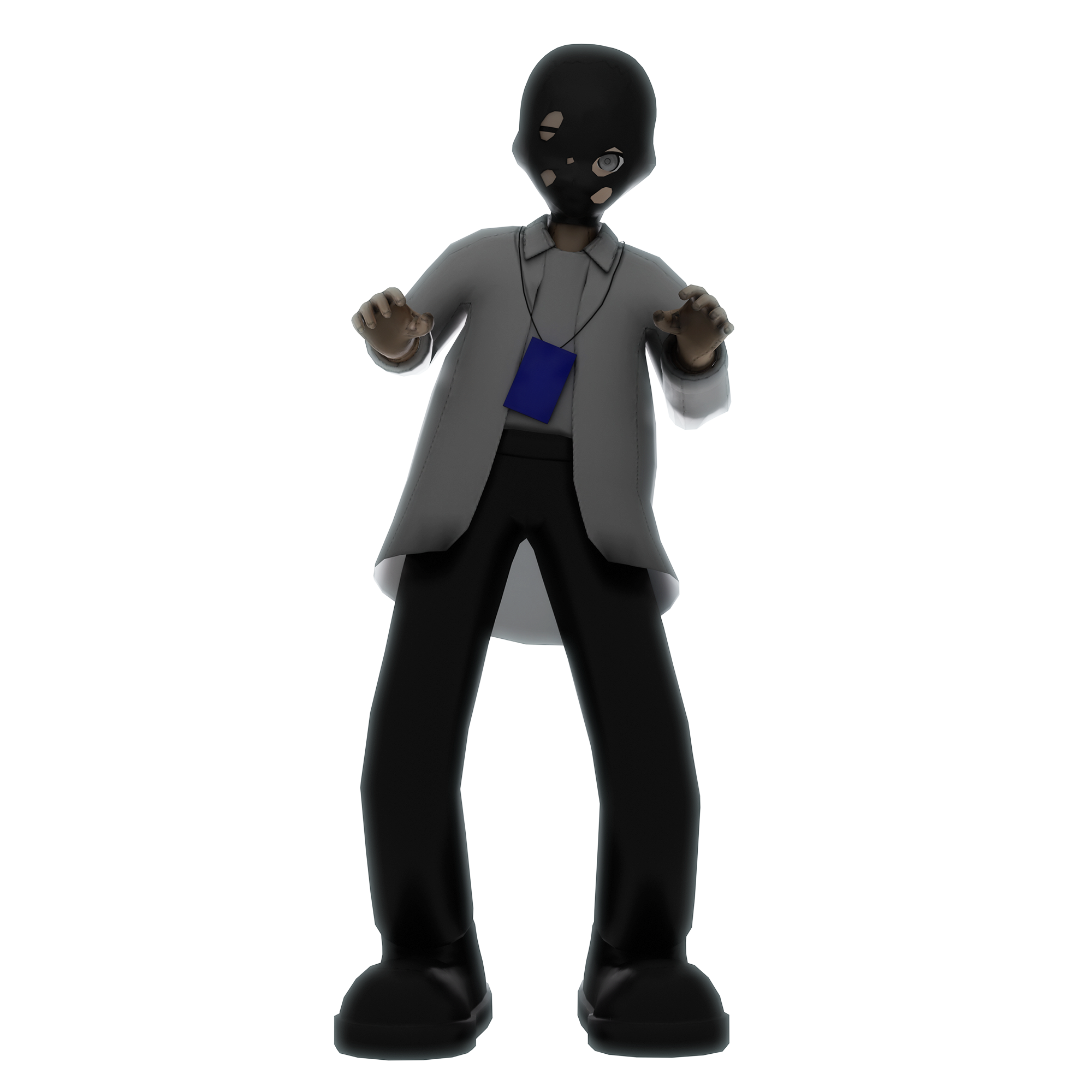 ---
Follow Kuno Fell Asleep on Twitter: https://twitter.com/kunofellasleep
Follow Kuno Fell Asleep on Instagram: https://www.instagram.com/kuno.fell.asleep/