PLAY! POP! GO! is a gamified fashion-tech ecosystem built around the core ideal of dreaming. The brand blends luxury fashion, art, and technology to encourage interaction and imagination.
Amber Park, the dreamer behind the experience, is a celebrated artist who has collaborated with performers including Katy Perry, Camila Cabello, and LIL NAS X. The Los Angelas-based creative has also been commissioned by Apple Music, Sony Entertainment, and Verizon to create immersive content.
PLAY! POP! GO!'s space, A Dream Above the Clouds, introduces the notion of building dreams together as a community. We spoke with Park, founder, creative director, and lead artist for PLAY! POP! GO!, to learn more about the omniverse.
Take me inside your space. How will it encourage users to play?
The space introduces the story of the world that we're creating. When you enter the lobby, we show the Dreamfactory of the PLAY! POP! GO! ecosystem. We filled the space with easter eggs to make it interactive and experiential, showcasing many of the core elements of our storyline. We've used those easter eggs to tease future announcements, like a powered-up Dreambox called DreamCastle, and a fashion preview of our luxury streetwear with a digital twist. Another room celebrates the launch of the Dreamboxes, and another teases an exclusive animated short that we just released.
In many ways, our brand is a choose-your-own-adventure experience — the space showcases to our community a glimpse of what those experiences will look and feel like. We're really trying to encourage people to interact with the world and not just be passive holders.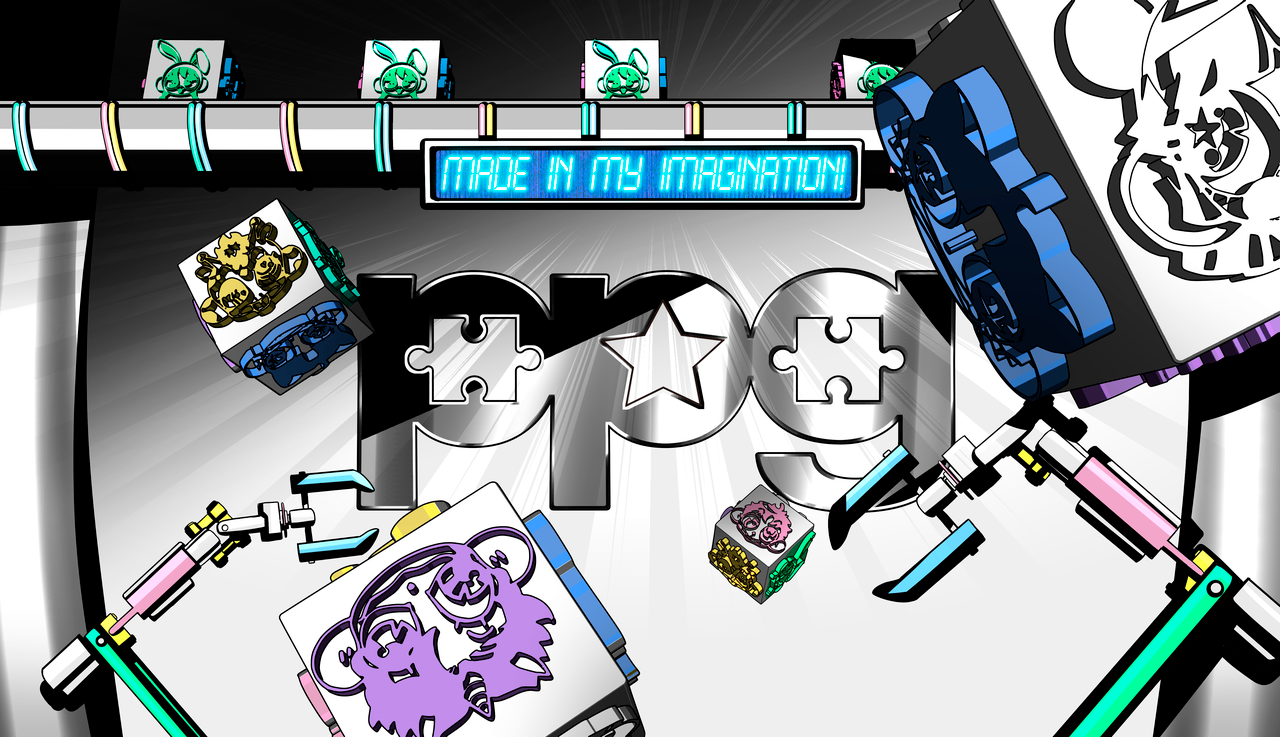 Tell me about your Dreamboxes.
The Dreambox is our first digital collectible. It's a mint pass to our Playkids PFP collection, which are 3D avatars that you need to mint in order to enter our virtual ecosystem, Playpark. Every Playkid comes with a digital closet, the ability to collect power-ups in the gaming world, and the opportunity to go on quests.
For people who don't want to burn their Dreamboxes for a PFP, they can actually hold onto it and power up the box down the road. There's a great reward for those who decide to hold onto a Dreambox. If you have three, you can stack them up and build a Dreamcastle, which allows you to enter the metaphysical subconscious dream reality of the PLAY! POP! GO! Ecosystem, which we call Parktopia.
Dreamboxes were a great way for us to get more people into the community, including a lot of women who don't necessarily find opportunities like these accessible. They're your first entry point into the world and a ticket to start playing.
What do digital experiences allow you to accomplish as a creator?
Metaverse spaces are a great way to interact with the community and tell stories in a way that you can't with a traditional marketing rollout. It's such a different experience when you allow the user to control their own pacing and have this first-person, 360-degree perspective. Engaging our users' senses in this way is so important to us with the depth of storytelling and art that we create.
Even though IRL events are a huge focus, we can only get to so many cities. Digital spaces are instantaneous and global in nature. It's been cool to see our community explore the space and start chatting with each other, recognizing each other, and telling each other to meet up and hang out in the space. This space is the beginning of more partnerships and spaces on Mona, as well as a preview of our independent platform ecosystem that we're building for our game division.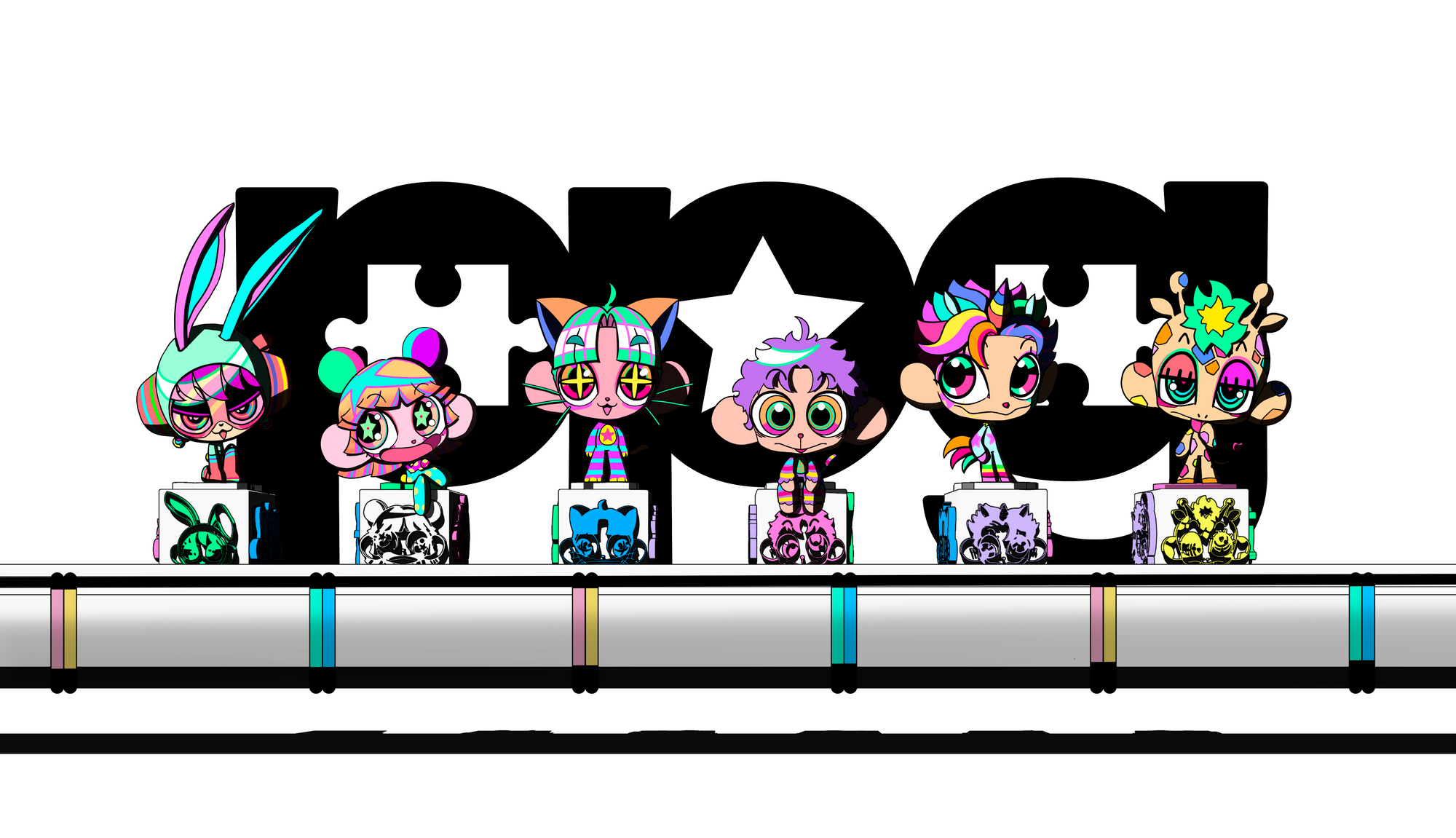 Your work crosses platforms – from a fashion brand to various Web3 experiences and in-person events. How do you create cohesion across these platforms for one consistent brand and experience?
We see PLAY! POP! GO! as our own version of Disneyland. It's a full sensory experience of storytelling, blending lifestyle and pop culture. At the core is this kind of nostalgia and empathy similar to what characters like Mickey Mouse have evoked – in our case, the PLAY! POP! GO! Dreamers and our avatars. Being a multi-hyphenate omniverse is about taking that Disneyland physical experience and making it a very user-friendly, accessible digital platform – and then bridging that back to IRL. The through line for us in all brand expressions is incorporating the synthesis of social interaction, playfulness, and uplifting/maximalist art direction.
You've worked with some highly successful artists and businesses. How do you approach collaboration and balance both your vision and theirs?
Collaboration has been a great learning journey for me as a visual artist and creative director. I work with musicians who have written this incredible body of work that might be super personal. My job is to best tell that story digitally. Sometimes, I start with a clean blank slate, and other times, the artist has a particular vision. Collaboration has taught me the value of fluid and adaptable conversation and understanding different perspectives and opinions. Now, in my own project, the IP and the vision are based on my own personal story and my own journey. I'm learning how to capture that emotion to bring people together from all walks of life on this common pretext of playing together, having fun together, and doing things from a place of love.
---
Follow Amber Park on Twitter: https://twitter.com/amberpark
Follow Play!Pop!Go! on Twitter: https://twitter.com/PLAYPOPGO